KAFRED: Association For Rural and Environmental Development
How can you harmonise nature conservation and community development successfully? KAFRED is an exceptional role model for regenerative ecotourism in Uganda.
---
The Kibale Association For Rural and Environmental Development (KAFRED) started its activities to improve the life of locals and increase the community's resilience. The community benefiting from the project founded in 1992 is the village of Bigodi near Fort Portal in western Uganda (Kamwenge District). However, equally important to KAFRED is protecting and supporting wildlife and biodiversity in the area. Bigodi lies in a papyrus wetland which is an important wildlife corridor for the neighbouring Kibale Forest National Park.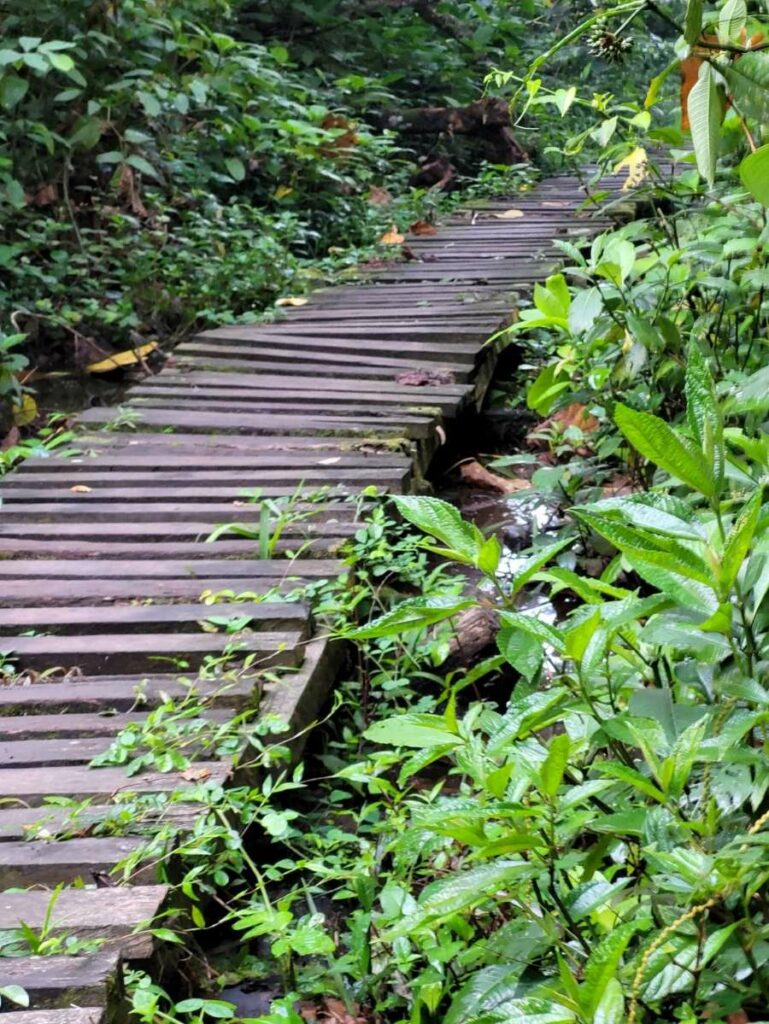 Beneficiaries: 200 bird species from the Bigodi Wetlands Sanctuary
Ecotourism & Conservation
As part of the ecotourism programme, KAFRED and Bigodi locals offer guided walks through the wetlands and the village. Trained guides lead tourists through the swamp on wooden walkways to let them experience the abundant fauna and flora. A tour through the village gives the visitors an insight in the locals' traditional way of life. Part of the tour are the primary school, the church, and a traditional healer as well as discussions about women's roles in the village and traditional ceremonies.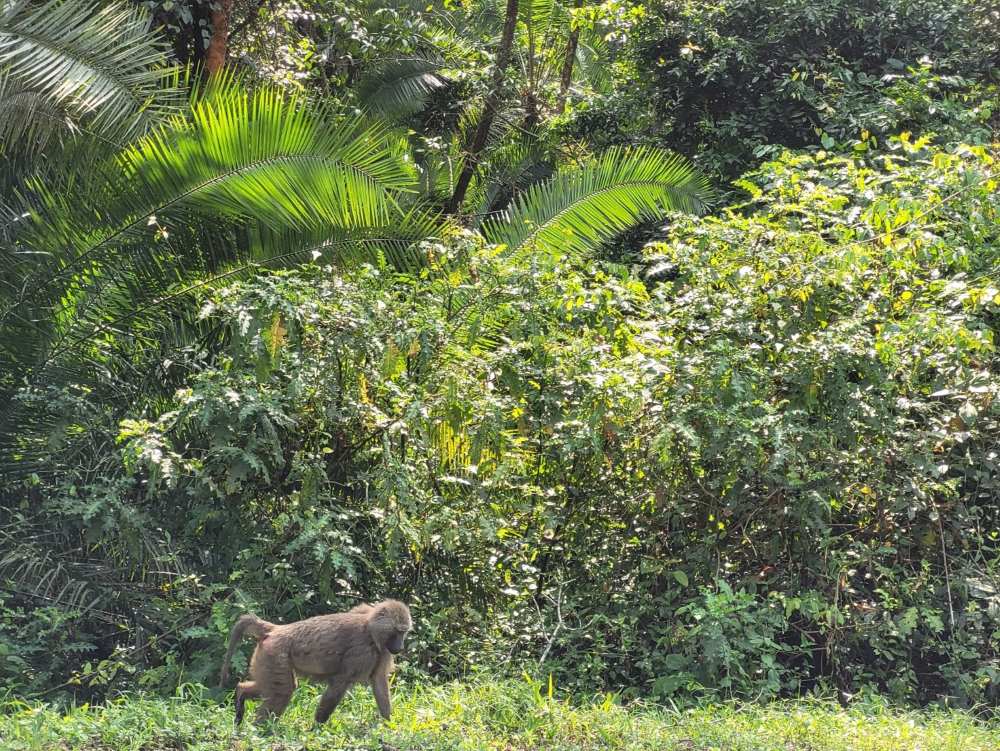 Beneficiaries: 8 primate species from the Kibale Forest National Park
Regenerative Farmer Training
KAFRED trains farmers in regenerative agriculture practices, permaculture and agroforestry. In their demonstration agroforest of 5 acres, the team is planting, pruning and mulching. In the agroforest, vegetables, bananas, beans and cassava are grown for healthy nutrition. Crops such as coffee and groundnuts serve as a source of income, other plants such as vertiver (sweet grass) help prevent erosion on the sloping hills. Like in a natural ecosystem, the plants promote each other's growing, for example Codia trees and fig trees provide shade for the coffee and do not compete with it. Indigenous passion fruits can climb the codia and additionally bear sweet fruits.
Before KAFRED started to work on the land, it was tilled conventionally, with conventional practices like spraying, burning and swamp clearing. These practices not only depleted the soil and its fertility, but also threatened the nearby swamps and the creeks running down to the Kibale national park. By inspiring neighbour farmers to reduce or even stop spraying and respecting a buffer zone between fields and swamp, the water is now clearer and – thanks to KAFRED – is streamed to the national park.
Produces from the coffee and groundnut are sold in the local market and to tourists.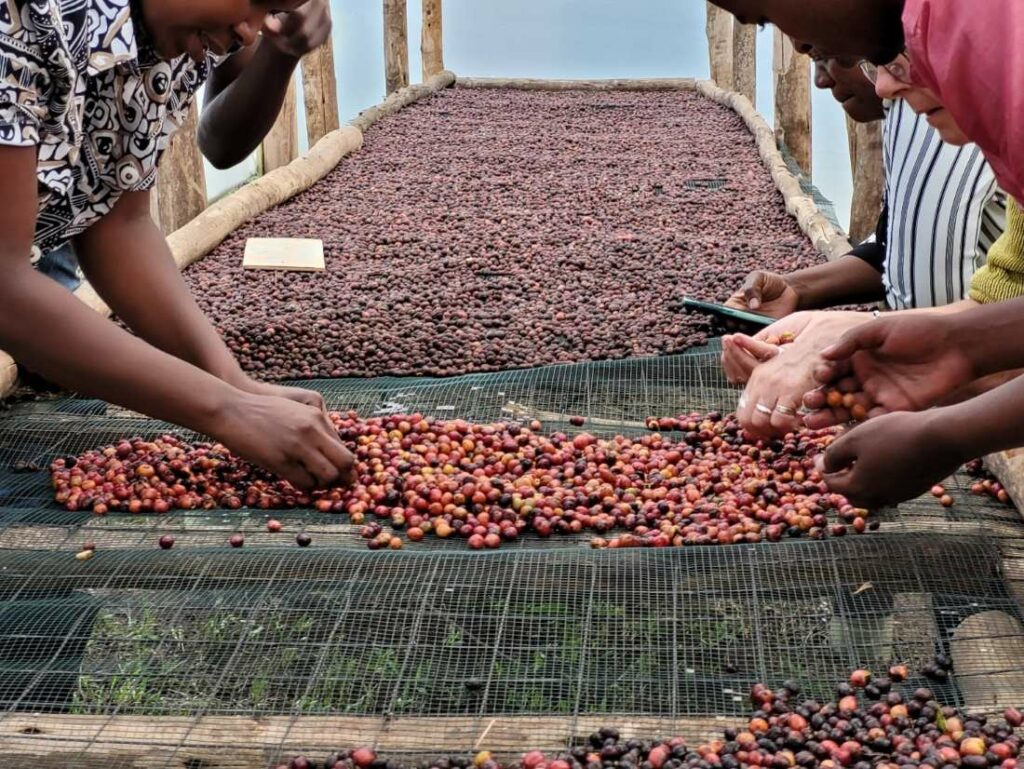 Beneficiaries: people from 300 households in Bigodi
Community Development Projects through KAFRED
Education
With the aim to enable quality education in Bigodi, KAFRED reinvests the ecotourism income. As the village did not have a secondary school (nearest was 35km away), the NGO established one in 1993. Now youths until the age of 16 can attend school more easily. It grew to more than 400 students (in 2023).
KAFRED also runs environmental education programmes. For example, the NGO cooperated with the New Nature Foundation's Kibale Fuel Wood Project to conserve the forest area. This partnership enabled the establishment of a Science Centre and led to the formation of a dance and drama women's group. The latter inspires with performances in neighbouring villages addressing conservation topics. Together with Nature for Kids and UNITE (Uganda and North Carolina International Teaching for the Environment), KAFRED promotes environmental education.
Success: KAFRED has stopped wetland encroachment in the area
>>> Another organisation combining community development, environmentally friendly livelihood and creative expression is Sekem in Egypt: see this blog article. <<<
Women Empowerment & Community Wellbeing in Bigodi
KAFRED aims at increasing the wellbeing of Bigodi citizens through health initiatives, such as a house for midwives. The Bigodi Women's Group "Seeds & Stories", producing and selling handicrafts, receives expert training in product development and marketing by KAFRED and a platform for presenting their craft goods. They sell "soil to soil products", all resources are local and leftovers are taken back to the swamp.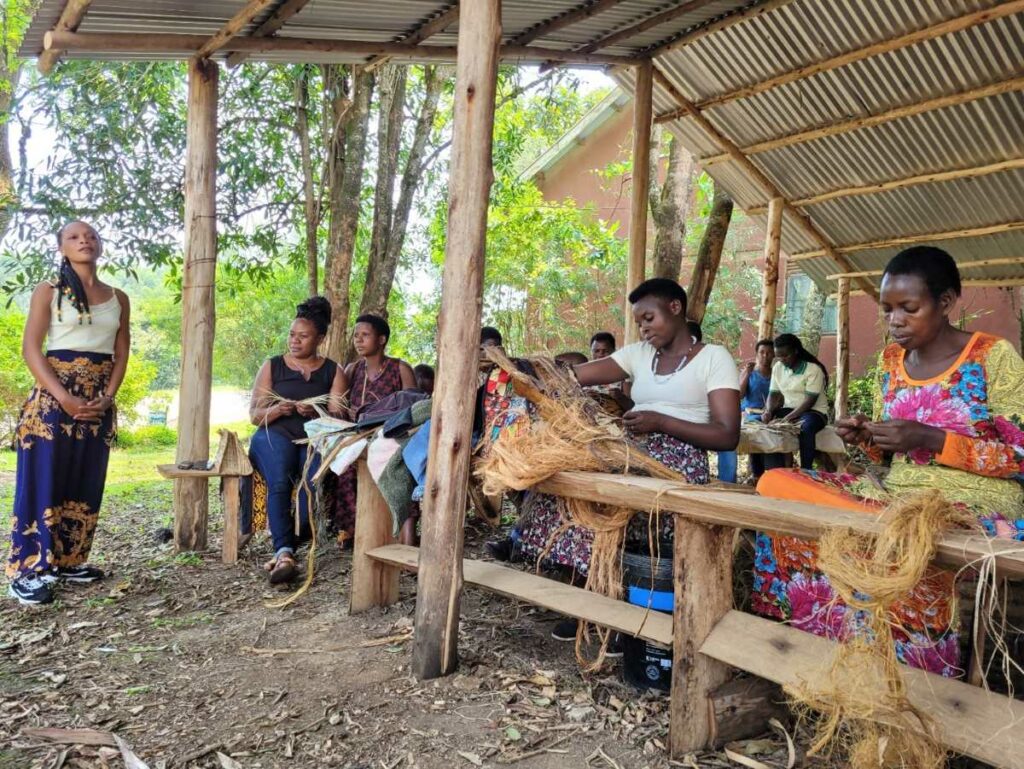 "90% of the revenues raised from tourist sales goes to the individual woman artisan, while 10% goes to a communal fund. This fund is used for community development projects by the group, currently comprising 40 women: so far they have used the profits to found a pre-primary school in Bigodi." (UNDP 2012, p. 7)
A loan scheme for the families which are most affected by the human-wildlife conflict raises acceptance for nature conservation. The fund is distributed by a committee, consisting of elected community members and a KAFRED representative.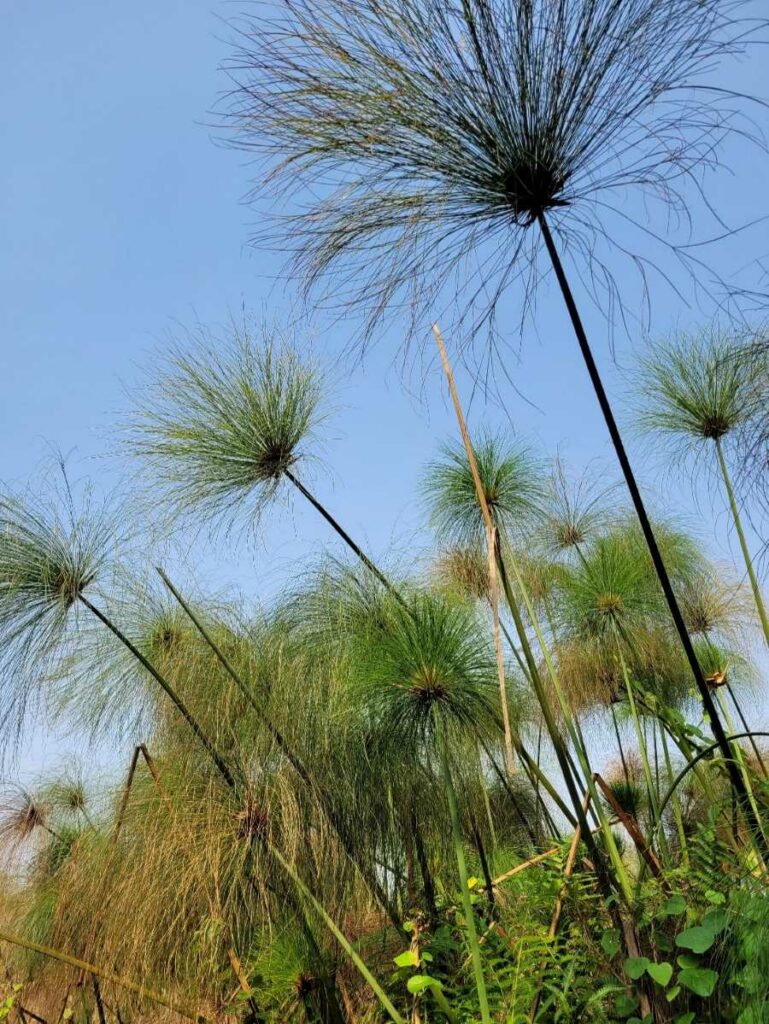 Success through Learning from Mistakes
KAFRED is an excellent example for a project learning form past mistakes: "This took place against a history of community-based projects having failed in Bigodi, however. A secondary school project had closed after being constructed on land owned by a church, leading to religious and tribal tensions. A credit and savings scheme had collapsed, meanwhile, after inequitable distribution of the loan funds, and a lack of transparency in how they were disbursed. KAFRED therefore avoided building on land that was associated with certain tribes or religious groups, instead using communal land donated by local authorities." (UNDP 2012, p. 5)
Partnerships & Achievements
KAFRED cooperates with Regenerosity, with the Thomas More University College and Howest College University in Belgium for student internships on community-based ecotourism. To improve primary and secondary school education the NGO partners with the U.S.-based Kasiisi Project. As a member of the Uganda Community Tourism Association (UCOTA) KAFRED promotes its ecotourism offers nationally and internationally.
As a UNDP Equator Prize winner (2004 & 2010), "the initiative has consistently demonstrated the benefits and potentials of community-based innovation for ecotourism, conservation and development, and serves as a role model both within Uganda and internationally." (UNDP 2012, p.5)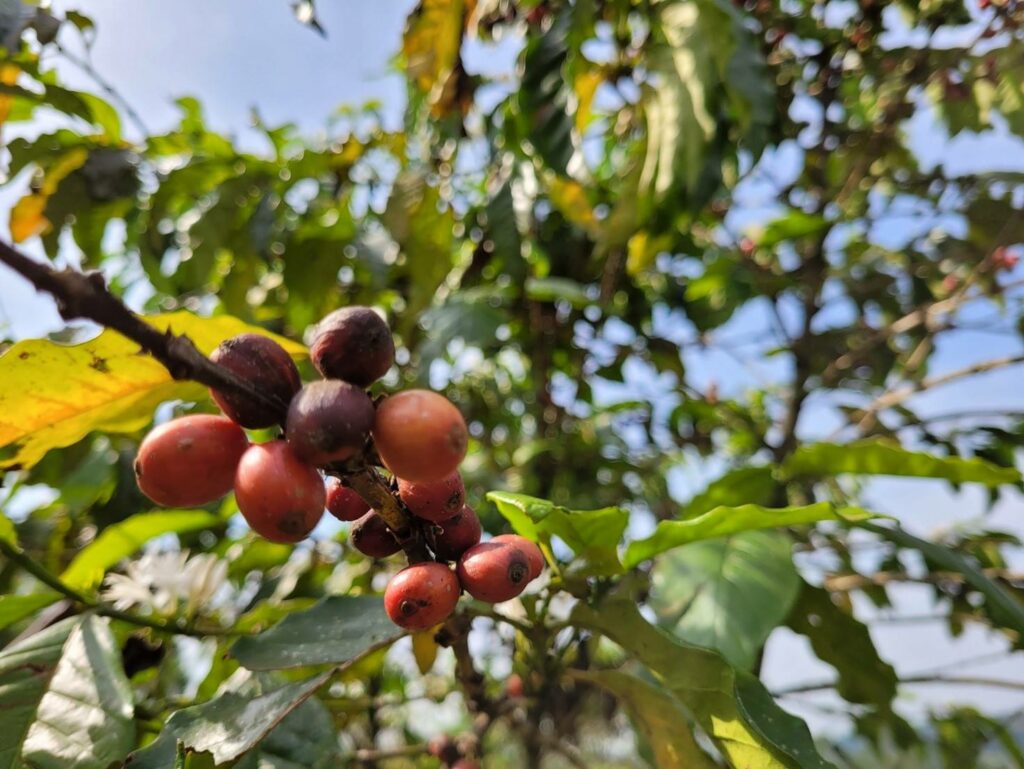 More Good Stories
Also read the articles about these community-based organisations:
Pictures: taken in KAFRED / Bigodi for Generation Restoration on an educational trip with Regenerosity and Re-Alliance, 2023.
Title picture: Tinka's homestead, eco-stay in Bigodi at the house of KAFRED's founder Tinka.
---
As a "Sustainable Matchmaker", speaker and event moderator, Tina Teucher supports regenerative projects to grow, spread, scale and multiply their ideas. She publishes on various topics related to biodiversity and sustainability and reports on her visits to regenerative places. As part of the UN Decade for Ecosystem Restoration, she is driving the transformation of refugee camps into places of regeneration and hope with the Generation Restoration initiative.
Tina Teucher's newsletter informs about current sustainability topics.
---