Tina Teucher is speaker, moderator, author and counsellor for sustainable business.
This link opens the Youtube video in privacy mode.
The data will be used according to the regulations of YouTube and Google.
Passion, ideas and contacts for sustainable development: With Tina Teucher the megatrends of tomorrow come alive today. The communication expert knows how to capture her audience with future-oriented topics.
online event expo
A Festival of Inspiration for Future-Oriented Action

At online event expo, you as a visitor can comfortably experience a multifaceted program on screen, stroll through the showrooms on your own and learn what is possible with virtual events. Several program features are dedicated to sustainability. Explore the exhibition halls directly with Tina Teucher's interactive booth!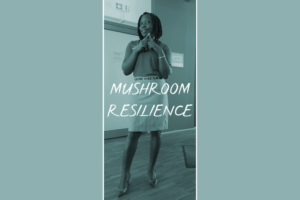 To strengthen refugee resilience, Tina Teucher and the Generation Restoration initiative she founded organised an…