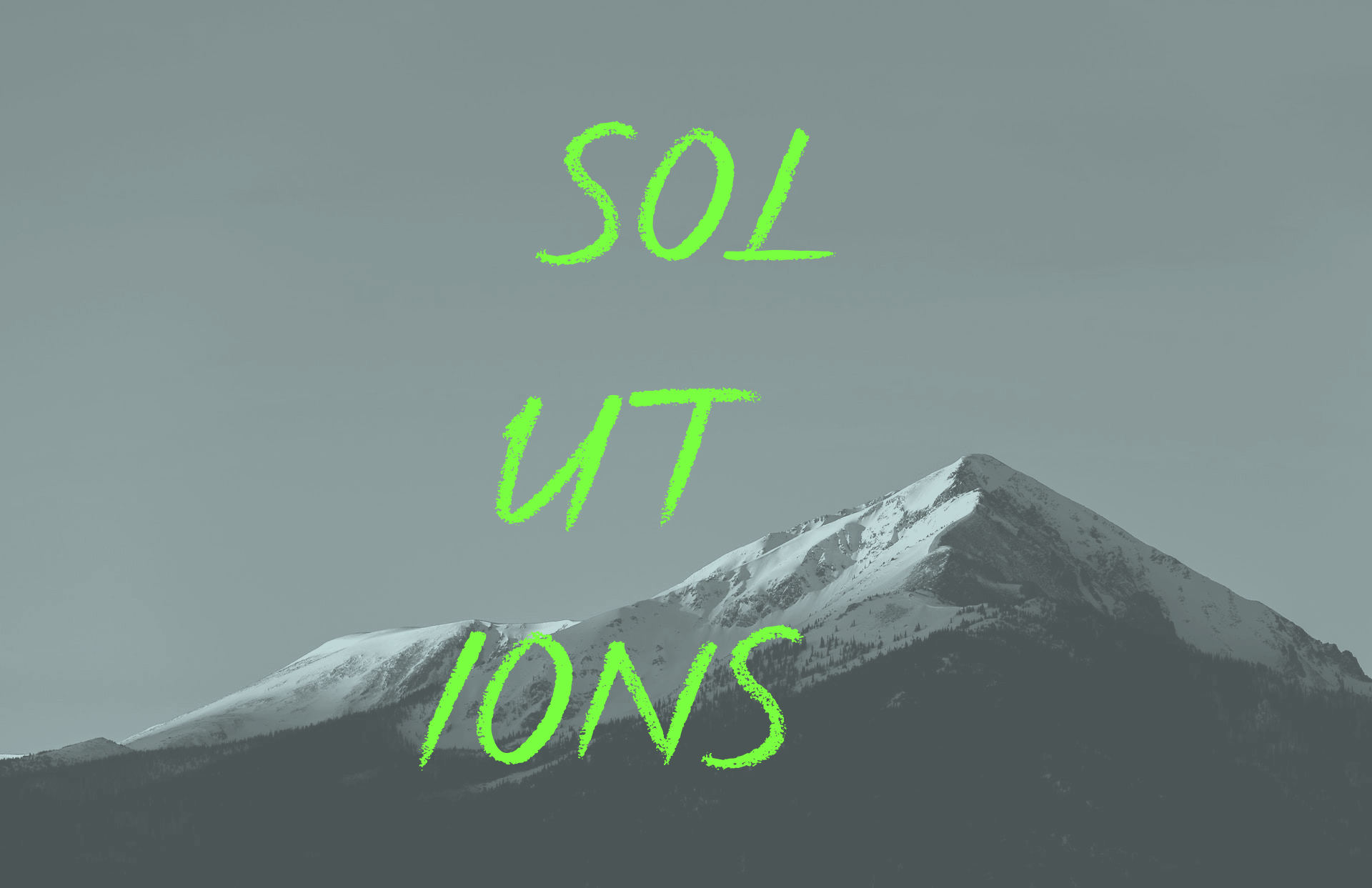 Future Economy Solutions Summit: Role Models for Business in the 21st Century
Enough problems? There was plenty of inspiration for regenerative solutions and their scaling at the Solutions Summit of the Future Economy Forum 2022. This article highlights some of them.
---
How can regenerative business be implemented along the entire value chain? And how are regenerative practices linked to economic success? Many of the participating companies at the Solutions Summit on 5 & 6 November 2022 in Egypt's capital Cairo have already made regenerative value creation their model for success. At the summit, participants discussed how these solutions can become the new mainstream.
From Desert Miracle to Economic Miracle
Salvation or demise: both were within reach at the Future Economy Forum. The event kicked off with the Regenerative Leadership Retreat (2-4 November) in Sekem, Egypt, an eco-village that has been successfully greening the desert for 45 years. The example inspires us to keep dreaming what still seems impossible and yet can become reality. By restoring ecosystems, we can generate added value for society and economy – and thus secure livelihoods. This article describes how exactly Sekem does this.
On the night before the Summit, participants visited the Pyramids of Giza together to marvel at these wonders of the world and to recall how even mighty civilisations can perish if their economies and societies are not oriented towards the pressing needs and opportunities of their time.
Economy of Love: Standard for Regenerative Business
Co-organiser Sekem presented an approach to regenerative business at the Solutions Summit: The Economy of Love (EoL). EoL is a certification standard for products that are sustainable, ethical and transparent throughout the supply chain. Launched by the Egyptian Biodynamic Association (EBDA), the EoL is based on the four pillars of sustainability: ecology, economy, society & culture. The EoL Carbon Credit Scheme provides farmers with an additional source of income. By improving the quality of the soil when converting to biodynamic cultivation, CO2 from the atmosphere is stored in the soil. The EoL values these climate protection efforts financially and through a free advisory service.
Success for Soil, Business and Finance
The Solutions Summit was dedicated to economic solutions in 3 thematic strands:
Agriculture: The future of agriculture as a solution to the climate crisis and other key challenges
Economy & Business: The future of business in corporate functions, supply and value chains
Capital, Investment & Finance including Impact & ESG and Natural Capital Valuation
Presentations and workshops on agriculture covered agricultural carbon credits and climate change, the "One Health" concept, food systems, how large-scale regenerative agriculture is possible and the impact of organic farming on the climate.
In the area of economy, the participants discussed how real cost accounting can function without externalisation: through insetting instead of just offsetting. Another topic of discussion was how to make supply sources more transparent. In addition, the legal framework, renewable energies and plastics and waste management were part of the discussion. The participants also discussed how fashion, society and climate are connected and how tourism, hospitality and food can be made sustainable.
Regarding sustainable finance, alternative financing options for climate protection were discussed. The workshops also provided space for ESG and ethical banking and to explore the opportunities of impact investment, microfinance and business innovation. Together, the participants could think through new concepts for financing and strengthening start-ups and social entrepreneurs.
The programme was led by an outspoken bridge builder for regenerative business: Walter Link, CEO of Future Economy Forum and NOW Partners. With his background as an industrialist and co-founder of several alliances for sustainable business, he provided an open discussion framework for the speakers – and the award winners:
Future Economy Forum Leadership Awards
The Future Economy Forum Leadership Awards recognise the outstanding contribution of individuals and organisations to the creation of a new economic mainstream. These personalities combine the regeneration of people, society and nature with entrepreneurial success and economic development. Their inspiring yet pragmatic examples show how regenerative value creation can succeed. In honour of each award winner, the Future Economy Forum plants 100 trees, which gradually grow into a large forest on the Egyptian White Desert Farm of Sekem.
The winners of the Future Economy Leadership Awards 2022 are:
Agriculture
Vijay Kumar, Rythu Sadhikara Samstha (= "Organisation for the Empowerment of Women Farmers"): Communally organised nature-based land use with 600,000 women farmers in Andhra Pradesh, India.
Banking
Peter Blom, long-time head of Triodos Bank and founder of the Global Alliance for Banking on Values, active in 44 countries
Civil Society
Sandrine Dixson-Declève, Co-President of the Club of Rome, pioneer organisation of systems thinking and action
Company Owner
Yvon Chouinard, who transformed his company Patagonia, a leader in regeneration (awarded the ISPO Award), into a purpose company and donated his shares to climate protection.
Corporate Board Chair
Michael Otto, Otto Group, a long-time leader of the regeneration-oriented business movement
Corporate CEO
Joao Paulo Ferreira, CEO of Natura and Natura & Co in Latin America that are models for regeneration-oriented business
Investment
Marilou van Golstein Brouwers, long-time leader of Triodos Investment Management and key leader of the impact investing and micro finance movements
Legislation
Mauro del Barba, Italian senator, president of Assobenefit and to the Benefit Corporation
The Future Economy Forum's Solutions Summit was an inspiring prelude to the Convention on Climate Change (COP27), which took place in Egypt from 6-17 November 2022.
Further Links:
https://events.futureeconomy.forum/egypt-solutions-events/overview
https://events.futureeconomy.forum/egypt-solutions-events/summit-program
https://events.futureeconomy.forum/egypt-solutions-events/Future-Economy-forum-Leadership-Awards
Titel photo: Nathan Anderson, Unsplash
---
Tina Teucher is an expert in sustainable and regenerative business. As a consultant, she works with her clients to develop strategies for adapting and transforming their business models in order to successfully meet current and future challenges. As a speaker, Tina Teucher makes clear the interrelationships and the need for action, while maintaining a lightness of touch even when dealing with difficult topics.
Tina Teucher's newsletter provides information about current sustainability topics about four times a year.
---