Using Megatrends.
Strengthening future competency.
Keynotes & Lectures
Keynote speaker, author and expert on sustainable business: Tina Teucher is enthusiastic about the diverse opportunities for future-oriented companies and gives guidelines to actively mold society and future markets.
With an eagle-eye for the whole concept, facts, strategies and through exciting examples, she inspires people and organizations to purposive strengthen their positive impact: for business with sense, green innovations and long-term success. Economically, socially and eco – logically!
Whether through a lecture on corporate responsibility, a moderation for an innovation conference or through active sustainability communication for a new solution: Tina Teuchers' enthusiasm for future-oriented innovations is contagious!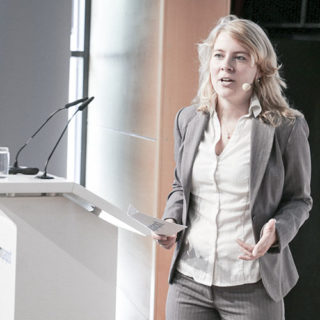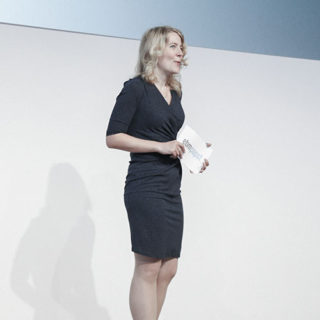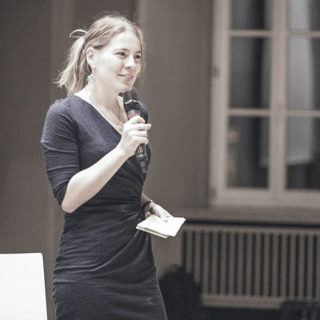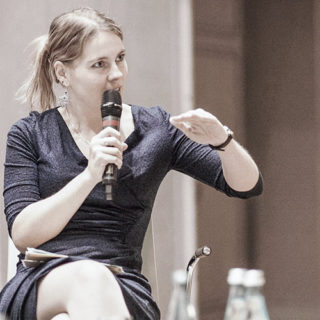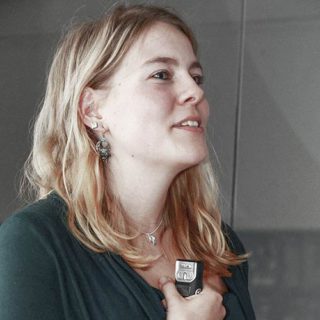 "Courage, community and will power make the future grand.
It it's not good, it's not yet the end."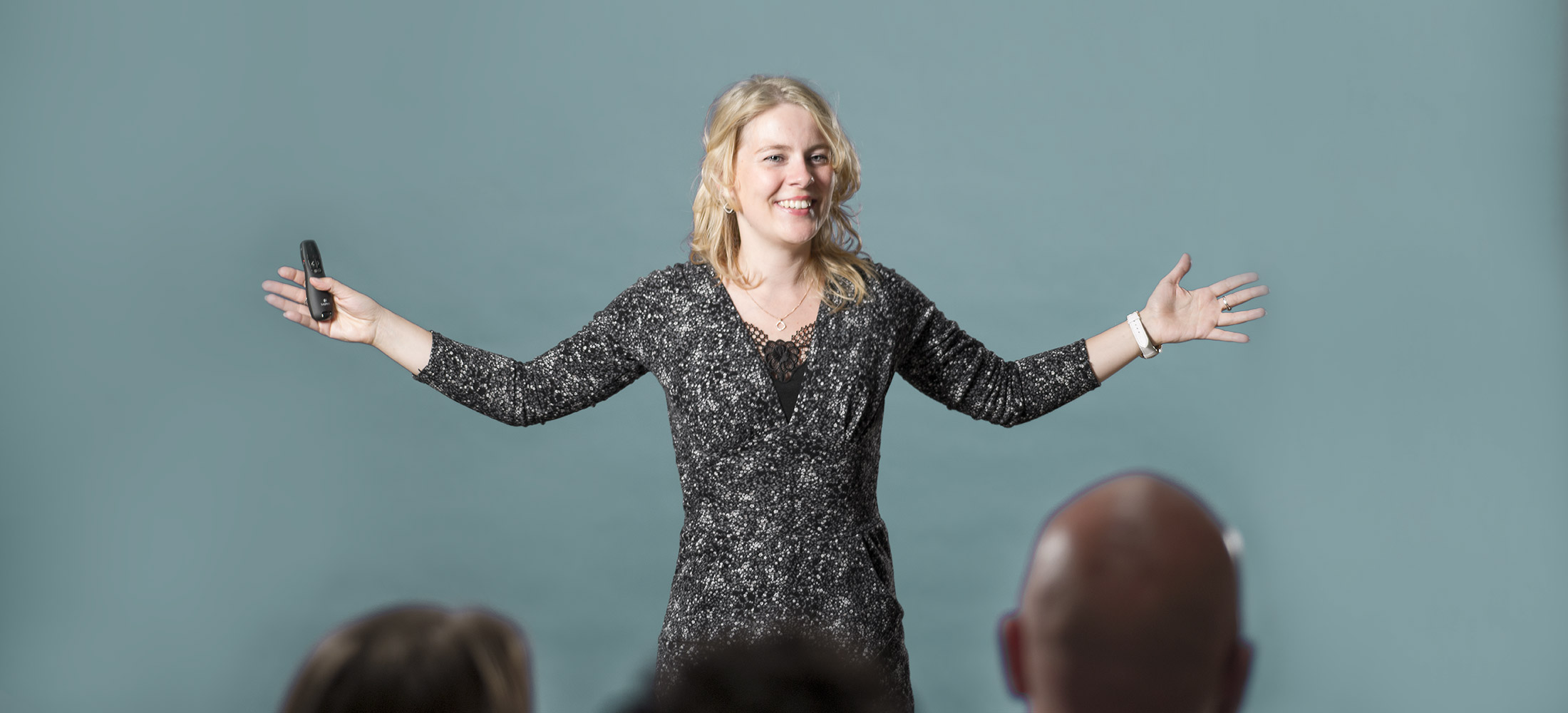 Moderation
Refreshing, charming, inspiring.
A good moderator is like a safari: The main characters feel as right as rain in their environment. The guide gives guidelines and creates connections. And the audience experiences exciting new perspectives and ultimately has the feeling: "I was in the thick of it – not just on the sidelines!".
Tina Teucher enriches conferences, award shows, gala nights and meetings on future topics with her moderations. Guests are welcomed on an optimal stage, participants feel involved, and the discusers can bring their aspect to the point. When Tina Teucher moderates, everybody takes some inspiration home. Comprehensible, binding and versatile.
References
"Inspiring and refreshing event moderation."
Central German Sustainability Conference

"Charming and very likeable, good background knowledge, outstanding collaboration."
"Tina accompanied us very well with her positive and winsome nature: from a classical panel discussion to a dialogue-oriented speed dating. Open and flexible, dedicated and likeable."
"Gripping keynote with useful best practice examples for our work."
Forum Sustainable Palm Oil
"Focussed and passionate – the discussion was to the point."
YES! – Young Economic Summit
"Tina Teucher contributed substantially to the great success of our event. We received a great deal of positive feedback."
Deutsche Bahn (diversity)